Terrace By The Sea offers a wide variety of guest accommodations in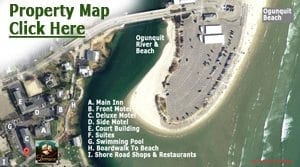 several buildings located around our picturesque property. Many rooms have ocean views, some have partial ocean views, and a few are non ocean view. Our grounds are all about the view, the breeze and the sounds and smell of the ocean and beach beyond. For your comfort, all rooms have a private bath, individual heat and air-conditioning, direct dial phone, flatscreen TV, free Wi-Fi, refrigerator, hair dryer, iron and ironing board. We also have seven units with efficiency kitchens, two large suites, and handicap accessible rooms are available. Our Accommodations Types Include: 
• Main Inn (water views): The Main Inn offers a variety of distinctive rooms. Many have water views. Click for photos.

• Front Motel (water views): These rooms are closest to the water. All have a water view deck and offer two double beds and a kitchenette. Click for photos.
• Deluxe Motel (most water views): Our rooms in this building include full view, partial view and non view. All are pleasant, spacious, clean and inviting. Click for photos.
• Side Motel & Cottage (non ocean view): These rooms are located in a building adjacent to the parking area. They are clean, spacious and popular, as they are some of our most economical rooms. Click for photos.
• Court Motel (non ocean view): Located in our building adjacent to Beach Street. These rooms are all newly renovated. Click for photos.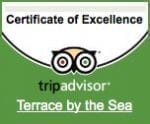 • Suites (upper and lower level – water views): Our Suite building offers a large ocean view upstairs suite and downstairs deluxe two bedroom suite. Both are perfect for a family or group, or for an extended stay, with all the amenities and comforts of home. Click for photos.
Ogunquit Maine Bed And Breakfast Inn Accommodations