Terrace By The Sea - A Special Place In The Heart Of Ogunquit, Maine. Enjoy Quiet Grounds and Superior Lodgings Overlooking Ogunquit Beach.
The Terrace By The Sea combines deluxe Ogunquit motel accommodations with the elegance of an Ogunquit Colonial inn. Enjoy a variety of superior lodgings with spectacular ocean views in a peaceful, secluded setting between Beach Street and Wharf Lane, across from the Ogunquit River beach. Our location is within easy walking distance of Ogunquit's beautiful main beach, the Marginal Way, village shops, restaurants and movie theatres, or you may ride one of Ogunquit's trolleys to your destination.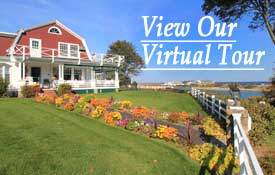 Our ocean view lawn is one of Ogunquit's best vantage points, with a panoramic view of the Ogunquit River and the sound of the ocean. Our beautifully landscaped grounds feature colorful flowers and plantings. Relax on our lawn, porches or at the pool and let the beauty and serenity sooth your soul. Relax on the decks and sitting areas by your room, and enjoy swimming and lounging at our outdoor pool.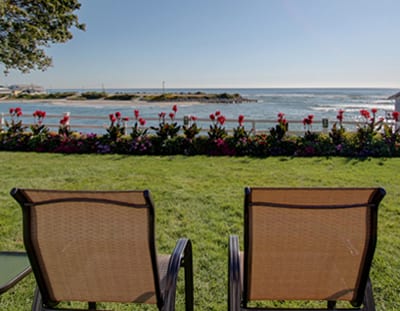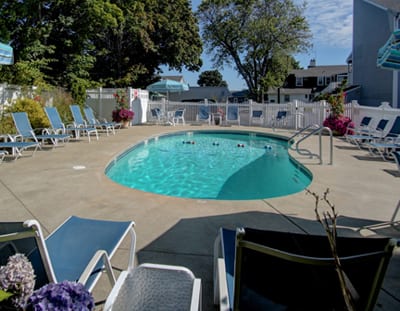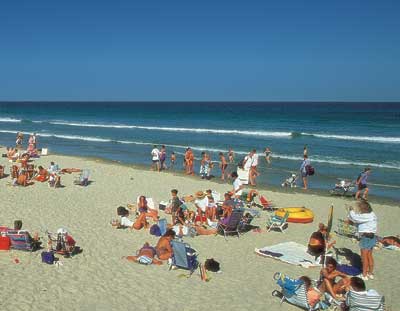 Where's The Beach?
Walk to the beach, restaurants, shops, galleries, take the trolley to the Ogunquit Playhouse and more.